Are you looking for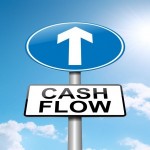 ways to create financial freedom and get ahead so that you can retire early? If your like me you must be looking for ways to leverage your money to maximize your investments. I believe it is important to invest in a variety of options but sometimes those options don't create cash flow immediately so it becomes difficult live off these investments and have the liberty you want now. I believe that the solution to this is real estate investing. Rental income is a great way to create monthly cash flow and invest little time when it is done right. I think that is is so important to diversify your investment portfolio and be sure to have cash flow. Here is a good read about Why Cash Flow is More Important Than Net Worth. 
Growing up I was fortunate to watch my mother own and manage rental properties to bring in cash flow. What it taught me was that you can make large amounts of money with little time invested and I wanted to do that. When I was looking to purchase my first home I wanted something inner city with a rental suite so that I could be a landlord too. (What a great idea have someone else help pay for my mortgage). When I received my first rent payment I was so excited! I still remember how I felt that day I was so proud and excited at the possibilities to create wealth and it has made me hungry for more. The only problem I had was that the market I live in has average home prices above $400,000.  My mom was fortunate enough to pick up some properties in the Calgary market in the 90's when home prices were still very affordable. Back then you could pick up a duplex inner city for below $200,000 and today for that same home your looking at upwards of $800,000. So here in Calgary it is tough to make cash flow if your don't have a ton of cash to start. I feel like I am at such a disadvantage because of the market prices and I wasn't sure how I was going to solve this problem…
When I met my husband who lives in Phoenix I started to learn about the Phoenix market and it blew my mind that you could pick up rental properties for less then $50,000 I knew right away that I wanted to figure out how I could purchase a rental properties over the border and start creating liberty in my life. Since then we have created Clear Vision Investment Group. We have figured out a way to buy real estate investments over the boarder and we want to help people create liberty in their life now.
If your interested in learning more about making cash flow please reach out to us at info@clearvisioninvestmentgroup.com and we would be more than happy to answer any questions you have.